About In Home Tutors
In Home Tutors was established in 1999 and is privately owned and operated by Jeff Zuiderwyk. For over 14 years we have been helping students realise their potential. We specialise in Mathematics and English which are the fundamental building blocks of a good education. Your child may struggle in other areas of the curriculum if they lack competence in these vital skills.
Formerly APT Consulting, we have recently re-branded as In Home Tutors – a name we feel, better reflects the nature of the service we offer.
Our Values
Integrity – honesty and high moral and ethical standards
Excellence – we expect high standards of all our tutors and strive to give each student the opportunity to achieve their best
Respect – we respect each student as an individual having different aptitudes and abilities
Cooperation – we value input from parents at all stages of tuition
Care – all students are treated with empathy and compassion
Our Mission
Our mission is to provide each student with the guidance and stimulation to realise their potential. To this end, we focus on Mathematics and English. These subjects are fundamental and affect performance across all subject areas. By enabling students to gain an understanding of these crucial elements and develop these essential skills we can boost their achievement across the board.
We are passionate about helping our students- their success is a measure of our achievement.
Jeff's Story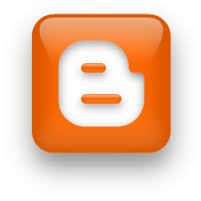 I am a qualified teacher with a Bachelor of Education Degree. I have been tutoring for over 20 years and running my own successful tutoring business for 14.
I grew up in Woonona and this is the centre of my expanding tutoring service. All my tutors are qualified teachers and I personally select and vet each one working under the In Home Tutor's banner.
I am qualified to teach Maths, English, Science and an array of other subjects but I focus on Maths and English as being the cornerstones of education.
The cloistered world of academia can be intimidating and confusing to the uninitiated. Having worked in everything from Teaching to Shipping to Wardrobe Design, I have wide experience in the "ways of the world" and can bring practical application to the cerebral classroom.
An active local community member, I have participated in Scouting, Apex and Lions through the years. My goal, as always, is to make a positive contribution – whether it be to the community or to the success of my students.